Many people choose CoolSculpting as a non-surgical alternative to liposuction. But it can also be an effective way to address stubborn fat that still remains after lipo.
Revisions, Corrections or Just Taking It Further
Most of the time, liposuction patients are satisfied with their results. But sometimes people who've had lipo want just a little bit more sculpting.
Some patients want to augment or improve upon their lipo results. Maybe they had lipo on their abdomen, and don't want to undergo another surgical procedure but would like to slim their love handles a bit. Not every body area needs the 70-80% fat reduction that liposuction can provide. In these cases, CoolSculpting can be an effective way to get the body you want without having to take days off for surgery and recovery.
Other times, there may be an area the lipo patient is still not quite happy with. Cosmetic surgeons call these lipo revisions or corrections. This requires an additional liposuction procedure and because of that it can be fairly expensive, around $3,500. Often times this is just a single area where the client wants a little bit of fat reduction, and another lipo procedure may actually be overkill. In these cases, CoolSculpting can be a fast, easy and inexpensive alternative.
We've had several clients in who were previous liposuction patients and just want a little bit more fat removed from one specific area. CoolSculpting can be an excellent option for these clients – it's fast, easy, and much more cost-effective than undergoing another surgical procedure just to touch up a single area. CoolSculpting reduces fat by about 25% in the targeted area, and treatment with a single applicator starts at $750.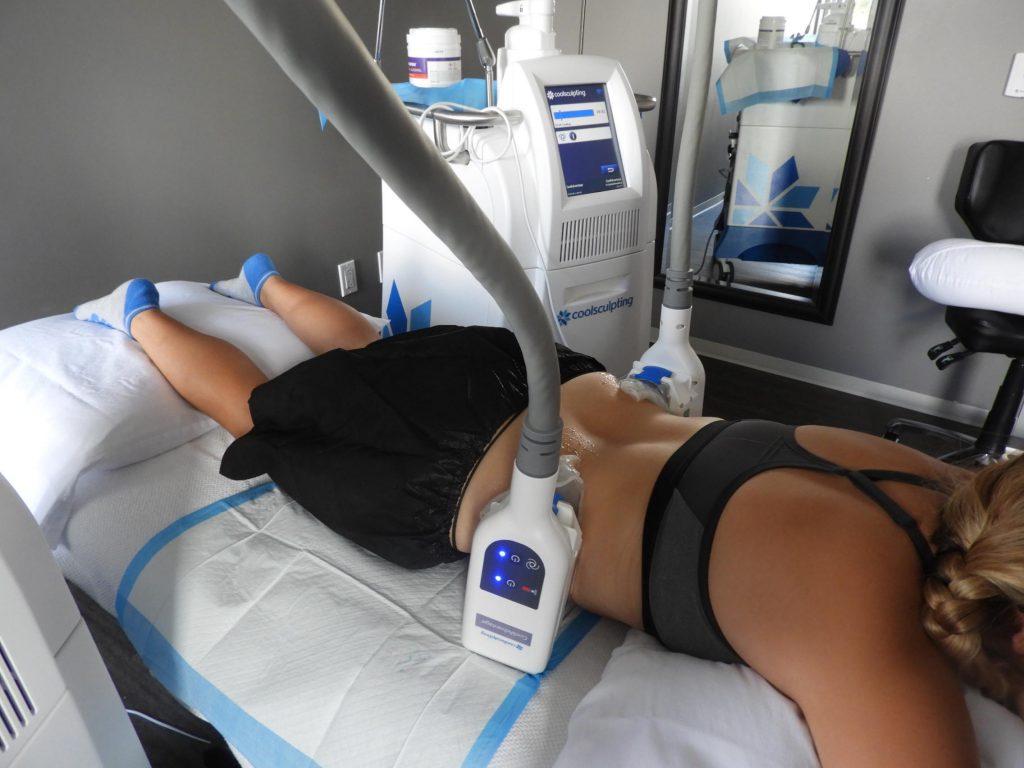 When to Look at CoolSculpting
Liposuction takes on average about six months before all the swelling has gone down and the absolute final results are visible, so patience is key. You may still be experiencing swelling and unless the area bothers you immensely, waiting until your body is fully healed before undergoing another fat reduction procedure (even a non-invasive procedure like CoolSculpting) will give your body the adequate time to recover.
If you're still unhappy with your results at six months, talk to your surgeon first to see what your options are. If their revision price seems high, give us a call! We're happy to conduct an examination and see whether CoolSculpting is an option for you.