Striving to provide the best CoolSculpting Houston, TX
Can men do CoolSculpting too?
Of course they can! At DaVinci Body Sculpting, we love to cater to our male clients. In fact, we even have a CoolSculpting treatment room dedicated exclusively to our male clients, aka, the Man Cave. Men can enjoy the benefits of CoolSculpting while relaxing in an upscale spa environment, watching sports and news on 3 flat screen TV's, and even sipping on a spirit of choice. Learn about the Man Cave.
What areas can men treat with CoolSculpting?
Our men commonly treat their abs and love handles with CoolSculpting. They need help reducing that excess fat on their stomach and love handles, but don't want, or are simply too busy for the downtime associated with liposuction. CoolSculpting is a great fit for these men as it literally had ZERO downtime. They can come in, have abdomen and love handle CoolSculpting, and return to work and normal exercise the same day.
Men can also treat their chests/breasts with CoolSculpting. Also known as "man boobs", excess fat of the breast area, can be a problem for many guys. CoolSculpting can reduce the fat in this area without surgery or downtime.
Our male clients also treat their "double chins" with CoolSculpting. The chin is a common area that we treat at DaVinci Body Sculpting. Learn more about Chin CoolSculpting.
CoolSculpting for Men Before & Afters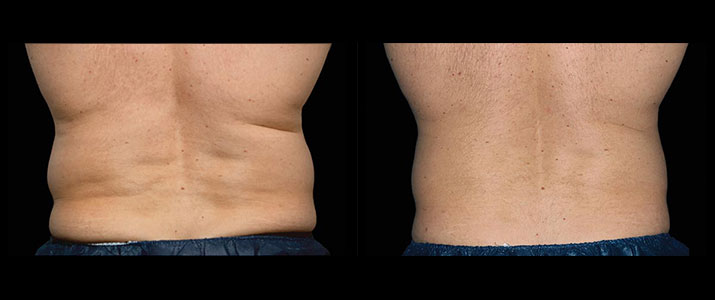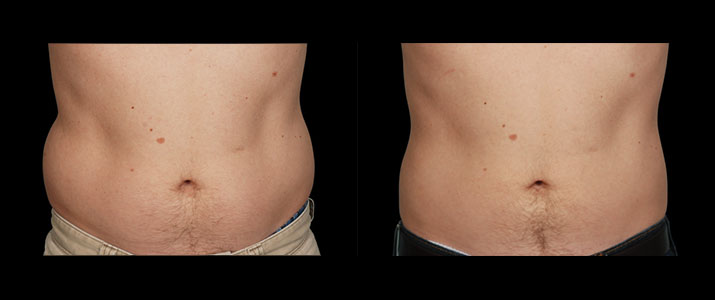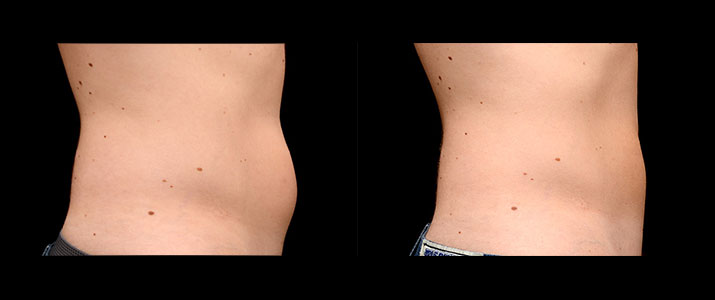 CoolSculpting Prices for Men at DaVinci Body Sculpting
The price of CoolSculpting depends on the number and type of applicators used to treat the problem area. Small applicators run $750 per treatment, while large applicators cost $1500 per treatment. It is important to note that that multiple applicators may be needed to treat an area. Our male clients may spend in the range of $1500 to $2500 to treat their abs and love handles. Learn more about the Cost of CoolSculpting.
CoolSculpting for Men Reviews
The large majority of men report high satisfaction rates with CoolSculpting. Most of our male clients do exercise on a regular bases and can lose weight fast when they diet. But even with diet and exercise they still have resistant areas. This is one of the many reasons they so give high ratings to CoolSculpting.