The DaVinci Body Sculpting Women in STEM Scholarship
Our Scholarship
Dr. John Bergeron and Lori Lemon Bergeron founded DaVinci Body Sculpting based on their desire to promote and provide the most advanced and least invasive aesthetic procedures to their clients. Recent advances in science, technology, and biomedical engineering have accelerated the field of non-surgical aesthetics, including the non-surgical fat reduction industry, which is DaVinci's sole focus.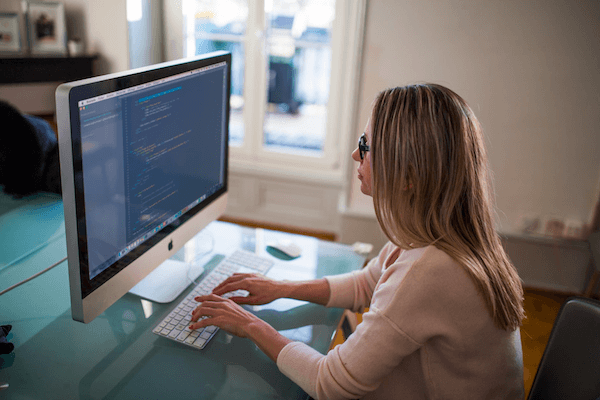 We have a passion for science and technology and we are inspired when we see new techniques and new inventions coming to light. Women are often part of the aesthetics narrative but are not often highlighted in their incredible contributions to science and technology in which the industry benefits. We want to change that.
We have set up a $2,500 scholarship program for women that have a passion for science and technology.
We understand that women from any background and from any area of study can have the ingenuity, creativity and drive to further science, therefore, this opportunity is open to undergraduate women studying any major in the US.
DaVinci's annual scholarship program has been created with the purpose of helping women succeed in STEM fields, collating inspiring essays from the minds of our future innovators and being a part of the conversation that highlights the contributions women have made and are yet to make in STEM.
Scholarship Amount
Eligibility
All applicants must be enrolled, or due to be enrolled, as a full-time student at an accredited US college or university for the semester, they are applying to receive the scholarship.
Applicants are not required to have a minimum GPA.
Domestic and international students may apply.
Students attending online universities are welcome to apply.
Majoring or have a general interest in STEM
Required Application Details
Please write a 1,000 to 1,500-word essay answering the following questions:

What inspired your interest in STEM?
Do you have a STEM mentor?
How would you like to use STEM in the future?

Please submit proof of enrollment or an acceptance letter in an accredited university. We will accept a recent transcript, acceptance letter, or tuition bill. Please note if you are in the process of applying for colleges and universities, please indicate your current school and submit a document with the schools you have currently applied to. If you are selected for the scholarship, we will ask you to provide proof of enrollment for your college or university at that time.
Please submit The DaVinci Body Sculpting Women in STEM Scholarship form below.
Application Deadline
All applications must be submitted by April 30, 2020. A winner will be selected and notified via email by May 15, 2020.
2019 Winner
We are excited to announce Lindsey Bach from Utah State University as the winner of our 2019 scholarship. To read Lindsey's essay, please click here.
Additional Scholarship Details
Winning candidate will be selected by a panel of judges from DaVinci Body Sculpting. Our judges are looking for essays that convey passion, knowledge, and personality. Any copies work or work that is not within the word-count criteria will be disqualified.
The scholarship is available on a yearly basis and is non-renewable.
Any questions about The DaVinci Body Sculpting Women in STEM Scholarship can be directed to

[email protected]

.
The scholarship funds provided by DaVinci Body Sculpting will be sent via check to the college or university. Funds are to be applied to qualified college expenses (including tuition, fees, books, and on-campus room and board) for the current academic year.
Privacy Policy and User Communications
Privacy Policy
All materials related to the winning applicant's announcement will be posted based on the applicant's consent. When permission is given, DaVinci Body Sculpting will post the winner's name, college, photo (if submitted), and their essays on and/or in other marketing communications. By submitting the application, we are granted permission to send you information regarding your application only.
We will remove any information pertaining to the student at the student's request.
All sensitive information relating to all applicants is destroyed as soon as a winner is announced.
Applicants' emails will not be used for any marketing purposes.
User Communications
When you send email communications to DaVinci Body Sculpting, and/or its representatives may retain those communications in order to process or respond to your inquiries or application as related to the scholarship. DaVinci Body Sculpting and its representatives will not knowingly sell, share, rent or otherwise transfer your information other than in accordance with the terms set forth in this Privacy Policy.
The winning applicant will be notified directly by May 15, 2020, and an announcement of the winner will be posted on our scholarship page on that date as well.
Terms & Conditions
All submitted photos and essays must be original work of the applicant. Only one submission may be entered per student, per year. Duplicate entries will be disqualified. All scholarships are non-renewable. By submitting an application to The DaVinci Body Sculpting Women In STEM Scholarship, you certify that all the information you have provided is original, accurate, and complete.
Once consent is given DaVinci Body Sculpting and/or its representatives may:
Use their name, photo, essay response, and award amount, if any, in announcements or articles (i.e. social media, newsletter, etc.) issued by DaVinci Body Sculpting.
Post the applicant's name, college or university, and the essay on DaVinci Body Sculpting's website.
Email information to the applicant regarding their application.
Winners will be notified via email, and announced publicly, as well as on DaVinci Body Sculpting's social media pages.
About DaVinci Body Sculpting
DaVinci Body Sculpting provides CoolSculpting services to our clients. Our organization was founded by Dr. John Bergeron and his wife, Lori Lemon Bergeron. Dr. Bergeron is a cosmetic surgeon specializing in liposuction and is one of the most requested surgeons in the Houston area. In addition to surgical and non-surgical intervention (like CoolSculpting), he promotes a balanced, healthy approach to weight loss and fat reduction through a combination of diet and exercise.
Lori Lemon Bergeron began her career as a model and an actress, then moving into IT, where she became a highly ranked sales professional for 26 years. Because of this unique background, Lori is able to blend science, beauty, and artistry to achieve incredible CoolSculpting results. Through her advanced training and certification at CoolSculpting University, Lori performed countless CoolSculpting procedures with fantastic results.