Striving to provide the best CoolSculpting Houston, TX
Chin CoolSculpting at DaVinci Body Sculpting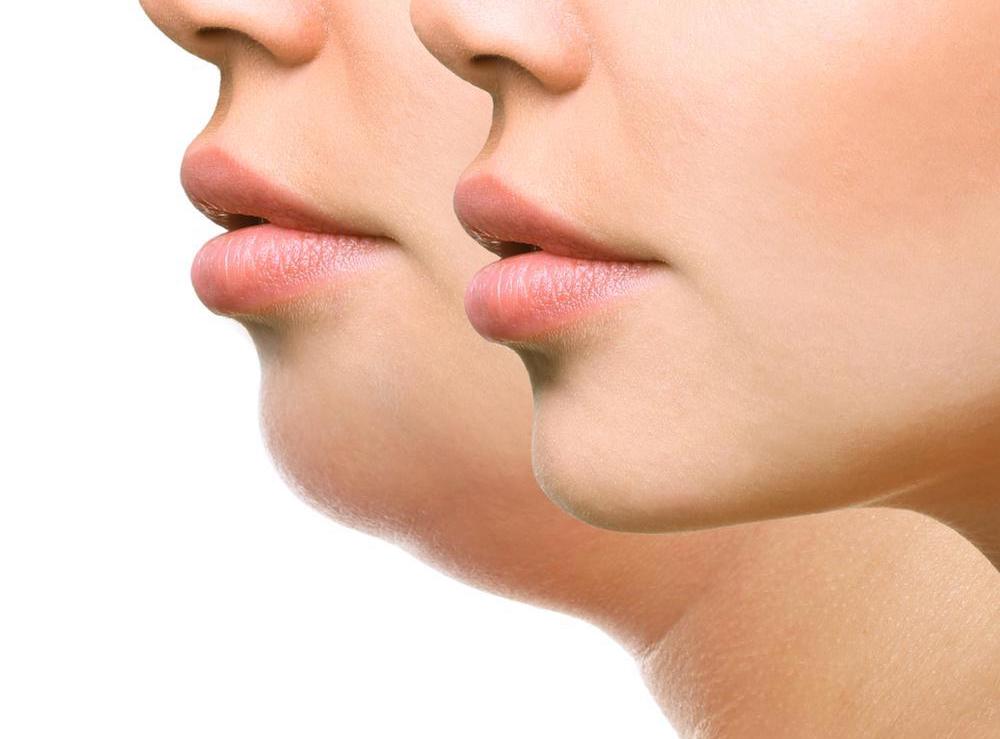 One of the most common areas we treat at DaVinci Body Sculpting is the chin. For many people, the "double chin" is one of those pesky problem areas that won't respond to diet and exercise. Furthermore, with age, we not only accumulate excess fat under the chin but the skin also becomes more lax, accentuating the problem.
So, how do you get rid of a double chin? Chin CoolSculpting is a great option for non-surgical double chin reduction. And not only does CoolSculpting reduce the fat under the chin by 20 to 25%, CoolSculpting can also improve skin laxity.
In 2017, CoolSculpting was FDA cleared to improve tissue laxity under the chin. In an 18 week study, 77% of clients receiving treatment for double chin noted improvement in skin laxity under the chin.
CoolSculpting is the first and only non-surgical fat reduction device to receive this addition FDA clearance.
Chin CoolSculpting Before & Afters



What Causes a Double Chin?
Many factors contribute to a double chin (sometimes called turkey neck). Your age, diet and genetics are just a few. The most common factor is obesity. Overeating will cause excess fat to store up in your body. A double chin develops when a layer of fat forms just underneath the chin. This fatty deposit gives way to gravity over time. Eventually, it begins to sag as it hanging lower and lower. This becomes more noticeable with age.
Thankfully, there is good news. Skin around the neck and chin area is very elastic. It can stretch and shrink with ease. Yet, that's also the bad news. While chin skin tends to be one of the more elastic parts of the body, it does have limits.
And of course, the clock is always ticking in regard to age (remember we mentioned laxity earlier). Ultimately, it's undeniable. Even chin and neck skin lose their elasticity as you grow older. If you have a double chin it only compounds the problem. Search the internet and you will find countless articles on double chins and how to eliminate them. They are helpful and useful for those who may have a "newly acquired" double chin. However, if your double chin has been around so long you've given it a name, all the diet and exercise in the world may not help you get rid of it. You may have other contributing health related factors.
Double Chin: Health Problems May Also Contribute
There are several health problems which may contribute to a double chin. This can be embarrassing if you are overweight because sagging neck skin unfortunately has an obesity stigma attached to it. However, that's not always the case. Take a look at the following contributors:
Thyroid Issues
Some skin abnormalities develop due to thyroid issues. Eyebrows may become really thin at each end and a double chin could develop if your thyroid glands are not functioning properly.
Sinus Infection
Chronic sinusitis may cause your lymph nodes to swell due to inflammation. This can make your face and neck appear puffy, as if you have a double chin.
Kidney Problems
Any kidney disorder may cause you to look like you have a double chin due to swelling or fluid retention.
Cushing's Syndrome
Prolonged exposure to high cortisol can result in the development of Cushing's Syndrome which could ultimately lead to the development of a double chin.
Inflamed Salivary Glands
If you have an infected salivary gland, it will present like a double chin as the skin around the jaw and facial area becomes inflamed. This condition is usually temporary and resolves itself once the infection passes.
This list highlights other underlying issues that could contribute to your double chin instead of usual culprits like age, weight and diet. Yet, what if you read this list and none of these are possibilities. Could chin coolsculpting be right for you?
Am I a Candidate for Chin Coolsculpting?
The best answer to this question is to schedule an in person visit. We recommend a consultation because every chin coolsculpting situation is different. The impact is minimal so the procedure tends to work best on those individuals who have a minor double chin and great skin laxity. If you have a layer of fat underneath your chin or neck, you may be a candidate for chin coolsculpting. The issues are how much and how long the neck fat has been there.
Only an exam by a licensed, experienced clinician will be able to determine whether or not chin coolsculpting is something you should consider. Our goal is to arm you with necessary information so you can make the best decision for your specific situation. We also want to make sure your expectations are in line with what chin coolsculpting can provide. Therefore, we recommend contacting us for a consultation.
Chin CoolSculpting Cost
Two or more applicators are most often needed to properly treat the chin. More than one treatment session may be necessary to achieve optimal results. Multi-applicator and multi-session treatment discounts may apply. To learn more about pricing at DaVinci Body Sculpting, call for special pricing.
Chin CoolSculpting Reviews
Client satisfaction with CoolSculpting of the chin is overwhelmingly positive on most review sites. Also, a recent study showed the majority of clients also noticed improvements in skin laxity after the treatment. Read ourClient Reviews.