The DaVinci Body Sculpting Women in STEM 2020 Scholarship Winner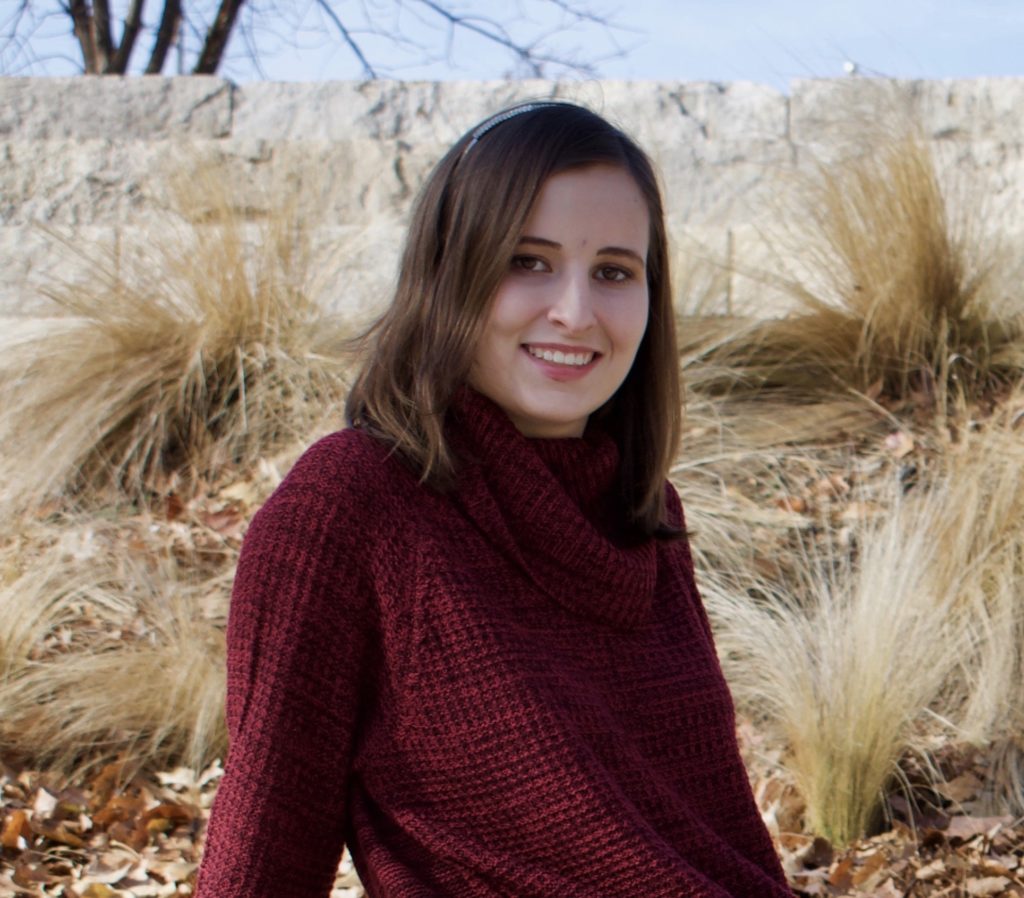 DaVinci Body Sculpting is excited to announce Brianna (Bria) Marie Smith from Wichita State University as the winner of our 2020 DaVinci Body Sculpting Women in STEM Scholarship. To apply for the scholarship, students had to write about their personal interest in STEM.
Brianna's Winning Essay
My inspiration of being a part of the STEM community was actually ignited by accident, but slowly grew into a fiery passion to learn more about STEM and spread it to others.
Throughout the majority of my life, I have found myself caught between the divide of art and engineering because of my ever-changing interests. I always expressed an interest in art, whether it was from animated Disney films or even photography of beautiful landmarks such as the Grand Canyon. When I was younger, I dedicated my free time towards drawing practice so that I could achieve my dream of working at a big company like Disney or Nintendo, as an animator. However, over time, I began to lose interest in pursuing art as a job, even though it was my dream to work for those big companies. I was caught between a rock and a hard place, and I wanted to get out somehow. Although I was stuck for a moment, I started to see what my heart actually yearned for: learning to be a creative problem-solver, like an engineer. Back in the fourth grade, while I still expressed a huge interest in art, I was forced to join a robotics program that my older sister was forming at the time, as they needed more members. Joining the team brought along a sudden rush of confusion. I had no clue what engineering was and I even believed that I was not even smart enough to put a robot together. However, by being a part of the process of putting our LEGO robot together, it led me to believe that I was starting to like engineering way more than I expected.
This newfound love for STEM fueled me to stay in robotics for eight more years, even leading me to become a captain of my high school robotics team. Not only was I building robots out of LEGOs, but now I was using metal extrusion, powerful motors and greasy chains. I even learned some new skills such as Computer Aided Design and programming with Java and Python. While the robotics program was very influential in the discovery of my interest in engineering, I still encountered unique experiences that would strengthen my excitement about it. Last summer, I was given the amazing opportunity to have an internship at Boeing. This internship not only brought the skills that I learned in robotics into a business setting, but also brought me increased understanding of how engineers work together. In my project, I worked with Mechanical Engineers, System Engineers, Computer Scientists and Project Managers to help improve project workflow in the company. Overall, my internship at Boeing welcomed me to the engineering workforce behind the development of cutting edge technology which inspired me to become an engineer in the first place.
My experience as a leader of robotics teams and my connection to the STEM community has not only connected me to an amazing internship at Boeing, but also gave the opportunity to interact frequently with various professional mentors from different backgrounds. I've been fortunate to become friends with people from Boeing, Dell, NASA, Google and students in college who have given advice based on their past experiences and possible future plans. I even had the opportunity to meet with a Computer Engineer involved in the ride design process at Universal Studios Orlando to discuss how to get involved as an engineer in the entertainment industry, which is my overall dream job. All of these engineers are able to give team members like myself a better understanding of the concept of engineering and strategies on how we can improve our robotics program as a whole. Each and everyone of these mentors helped me open