Striving to provide the best CoolSculpting Houston, TX
There is a reason CoolSculpting is the #1 non-surgical fat reduction treatment on earth. No other fat-reducing procedure is so quick, so pain-free, so cool. The team at DaVinci Body Sculpting are experts in advanced CoolSculpting technology and can skillfully accommodate a wide range of areas of the body.
In fact, at DaVinci Body in Houston TX, CoolSculpting is ALL we do! We have mastered the art of Fat Freezing. We cater to busy schedules and a variety of physiques. Are you ready to lose your stubborn, diet- and exercise- resistant fat?
So How Does CoolSculpting Work Anyway?
Have you ever heard of Popsicle Panniculitis? Probably not, unless you're a dermatologist, but read on and we will explain how this diagnosis founded the science of CoolSculpting.
CoolSculpting works by literally freezing your fat cells until they die. The treatment utilizes a proven science called Cryolipolysis to target fat cells without damaging the skin or surrounding tissue.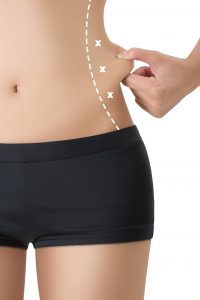 Harvard scientists Dieter Manstein, MD and Rox Anderson, MD discovered Cryolipolysis when they observed that children who ate popsicles got dimples in their cheeks. This condition is known as Popsicle Panniculits or Cold Panniculitis. They realized the cool temperature of the popsicles led to the freezing and eliminating of small pockets of fat cells.
CoolSculpting safely delivers precise, controlled cooling to gently and effectively target fat cells under the skin. A CoolSculpting applicator cools an area of the body to below 4 degrees Celsius, and because fat freezes at a higher temperature than other cells, the treated fat cells are frozen, and then die. Over time, the body naturally processes the fat by eliminating these dead cells. The result is a more sculpted body. Due to the fact that the CoolSculpting treatment head sits on top of the client's skin, no cutting, stitches, or anesthetic is required to achieve these results.
Numerous studies and tests have proven this technology's long-lasting effectiveness.
The Houston CoolSculpting experts at DaVinci use only the latest CoolSculpting technology.
DaVinci Body Sculpting utilizes multiple CoolSculpting applicators to target fat deposits in specific areas of the body. These include:
CoolAdvantage & CoolAdvantage Plus: CoolAdvantage applicators are ideal for use on the abdomen, waist, and hips. The CoolAdvantage Plus covers a larger area than CoolAdvantage. These are the most frequently chosen applicators.
CoolSmooth Pro: The flat, non-suction design of CoolSmooth Pro is well-suited for treating fat on a client's outer thigh and any areas with firm, tight skin where suction applicators cannot attach.
CoolMini: The Mini applicator shapes the chin to reduce the appearance of a double chin and improve skin elasticity.
CoolAdvantage Petite: This is the newest applicator available to clients. Contours the bra line, arms, thighs, back, and banana rolls.
Before and After Photos
What is DualSculpting?
DualSculpting is a term for utilizing multiple CoolSculpting machines to treat 2 areas in a single session. This saves you time and eliminates more fat.
Twice as cool. Twice as fast.
Body Areas CoolSculpting Can Treat
The most common areas treated by CoolSculpting are a client's abdomen and waist/love handles. Clients can also enjoy less fat in their upper arms, both their inner thighs and outer thighs, or "saddlebags," as well as see a 20-25% decrease in chin fat. CoolSculpting may show improvement in skin elasticity, especially in the chin, but certain clients may have a level of skin laxity best treated by another procedure.
CoolSculpting is capable of reducing fat cells and creating improvements in the contour of client's:
Chin
Arms
Outer Thighs
Saddle Bags
Bra Line

Back
Abdomen
Waist
Love Handles
Bikini Area
Banana Rolls
CoolSculpting Reviews
With millions of treatments performed, clients worldwide give high ratings and reviews to CoolSculpting. At DaVinci Body Sculpting, our Houston CoolSculpting clients not only appreciate their results, but also their overall treatment experience. Our goal is to truly cater to each client and make them feel like they are "flying first class". Read DaVinci's testimonials and reviews.
Why Choose DaVinci Body Sculpting?
Because CoolSculpting is our specialty. In fact, body sculpting with CoolSculpting is the only service offered at DaVinci Body Sculpting. Our staff is not distracted performing fillers, Botox, or other procedures: we never settle when it comes to providing expert CoolSculpting results. The team at DaVinci Body Sculpting is able to plan and deliver the most ideal body contouring experience thanks to their training, skill level, and intimate knowledge of the human anatomy and proportionality, as well as decades spent improving client's figures safely and effectively.
Unfortunately, many offices have unqualified people performing CoolSculpting treatments.
DaVinci Body Sculpting is considered the top Houston CoolSculpting provider because of how much it emphasizes proper training with the various applicators. The staff has the expertise to know which applicator will be best, how long an area should be treated, how many sessions will achieve an ideal result, most importantly, when to identify that a client might benefit from an alternative such as liposuction, a tummy tuck or even a weight loss program. Our staff has the necessary certifications and training from Zeltiq's CoolSculpting University.
Contact us today to request a complimentary consultation. We look forward to being part of your journey to a slimmer, healthier you!
Am I a Candidate?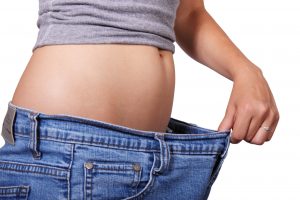 Although CoolSculpting is an effective body sculpting technique, it is not a weight loss solution. Candidates for CoolSculpting are within 30 pounds of their ideal weight and have certain areas they would like to improve to achieve a more contoured look.
Many clients find success reducing their body weight to this desired range by committing to a healthier diet and exercise regimen. Once the client achieves a stable weight and is maintaining an active lifestyle, the CoolSculpting treatment can help achieve reduction in areas of fat which have proven previously resistant to diet and activity.
CoolSculpting is a great option for clients who do not want to turn to liposuction or other invasive surgeries to combat fat. However, it may not be the right fat loss or body sculpting solution for everyone. Your doctor will assess your candidacy during your initial consultation.
To determine if you're a CoolSculpting candidate,book your complimentary consultation.
Fat does not weigh very much, so CoolSculpting clients do not typically see the number on the scale dramatically reduced. However, CoolSculpting does help reduce inches. Clients notice their clothes fit better and they like the way they look in the mirror. CoolSculpting helps contour the body to leave a more sculpted you.
CoolSculpting technology not only enables the body to expel the unwanted fat cells, it also transforms the treated areas of the body themselves into a smoother, sleeker appearance.
Even with the above information. only a physical exam by a certified CoolSculpting clinician can truly determine if you are an appropriate candidate for the procedure.
Book your complimentary consultation with DaVinci Body.
What Can I Expect During My Consultation?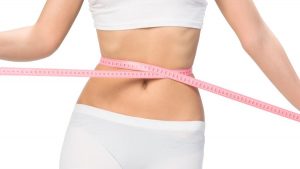 During your consultation, our team will work with your individual body concerns to help you determine the best treatment plan to achieve your goals.
CoolSculpting treatments may focus on different areas for men versus women. DaVinci Body Sculpting offers Men's CoolSculpting to specifically address this difference. Don't be afraid to ask your clinician any questions you may have about what CoolSculpting can do for you.
Same day treatment is sometimes available for interested clients. Let the friendly staff at DaVinci know if this is an option you are considering when you call to schedule your consultation.
DaVinci Body is a judgment-free, pressure-free zone. Your consultation is truly your time to determine if CoolSculpting is the best fit for getting your masterpiece body.
What Can I Expect During My Treatment?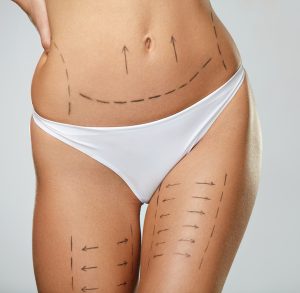 A CoolSculpting treatment at DaVinci Body Sculpting usually takes about 35 minutes to one hour per area. Depending on the number of areas being sculpted, the session can take from 35 minutes to several hours. Our highly trained staff will make sure you are comfortable throughout your treatment.
When clients come in for their CoolSculpting session, the targeted areas will first be cleaned.
The applicators will be attached securely to a frame which sits on the skin in order to guarantee precise, accurate treatment. The applicator will pull fat towards its panels. Clients opting for DualSculpting will have two applicators treating their body at once, for fasting and broader results.
Thankfully, because the treatment is not a painful one, clients do not need to undergo anesthesia or numbing agents.
Once the treatment is complete, the expert will massage the CoolSculpted areas. Clients usually return back to work or home shortly thereafter.
At the beginning, you will feel a slight pressure followed by coldness in the treated area. After a few moments, the area will numb. Then, most clients either read, watch videos, or spend time on their phones or laptops for the remainder of the treatment.
Depending on the area(s) being treated, clients may need to return for more than one session to obtain optimal results.
What Can I Expect After My Treatment?
After your CoolSculpting treatment, you can resume normal activities immediately. Clients may experience redness or numbness after the cold and suction from the procedure, but these conditions subside after a few hours. Some mild soreness and swelling may develop in the area within a day or two after the procedure. This should not hinder you from going to work, playing with the kids, or working out.
When Can I Expect to See Results?
Most clients begin to see results within 3 weeks of the procedure and full results within a few months. It takes time for the destroyed fat cells to be processed and removed from the client's body.
Due to the fact that the treatment reduces the number of fat cells in a treated area, clients enjoy a new and long-lasting slimness.
A client may find that they need multiple sessions to achieve their desired results; however, many clients enjoy the improvement they see in the treated area after one treatment.
CoolSculpting Cost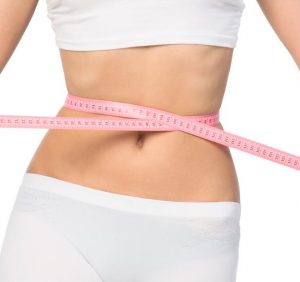 The overall cost of CoolSculpting will depend on the number of body areas treated and the number of applicators used per area.
Please note that we offer only the latest CoolSculpting technology: multi-area discounts apply and we commonly have monthly specials. Call for special pricing.
When it comes to your CoolSculpting procedure, cost is one component of how you will choose your provider. However, at DaVinci, we believe that it is should be compared to other metrics such as the professionalism of the staff, technician experience, and the guarantee of your results.
After all, you don't want to leave your masterpiece in the hands of an amateur.
At DaVinci, CoolSculpting is all we do! This means that our staff can focus on one treatment and become true artists at that medium.
We also backup our results with The DaVinci Promise, which means that if you do not see a 20% difference in the treated area and are within 4 lbs of your treatment day weight, we'll re- treat the area at no-charge to you.
We believe in you and we believe in your DaVinci Body!
FAQS
What's The Difference Between CoolSculpting and Liposuction?
Liposuction is a surgical procedure that relies on a cannula, inserted through miniscule incisions, to suction out fat deposits. The client is usually put under general anesthesia. CoolSculpting, on the other hand, is a 100% non-invasive treatment which uses cryolipolysis to destroy fat cells with cold temperatures. While liposuction can achieve dramatic fat-reducing results as well, the two procedures are not interchangeable. CoolSculpting is an ideal choice for men and women
near their target weight, while liposuction is recommended for achieving more extensive weight loss and body contouring needs. Neither are intended as a weight loss alternative.
What Does a CoolSculpting Treatment Feel Like?
Even though the applicators will emit very low temperatures, the surrounding skin is kept at a comfortable temperature, guaranteeing the client feels minimal cold. The non-invasive nature of a CoolSculpting treatment, combined with the care of the DaVinci Body Sculpting staff, create what clients repeatedly confirm is a comfortable treatment and relaxing experience overall.
How long before I see results from my CoolSculpting treatment?
It will vary slightly from person to person. In some cases, initial results will start to become evident in about 30 days. Others may take longer. Continuous improvement will gradually occur throughout the coming months as dead fat cells are expelled from the body. Final results can be seen 120 days after your last CoolSculpting session.
What side effects can I expect from a CoolSculpting Treatment?
Common side effects include temporary numbness, discomfort, and swelling in the treated area.
If maximum results are expected at three months (120 days), why is it recommended I have additional CoolSculpting treatments to the same area in one month? Shouldn't I wait the full 3 months?
It's true that final results may take up to 120 days (three months). In some cases, initial results will start to become evident in about 30 days. Continuous improvement will gradually occur throughout the coming months as dead fat cells are expelled from the body. Based on studies from Allergan regarding the CoolSculpting procedure, they recommend scheduling treatments 30-45 days apart for optimal results.
For expert CoolSculpting in Houston TX, call DaVinci Body Sculpting today!
(713) 965-7224 | (713) 777-5476