Watch An Actual CoolSculpting Procedure
At DaVinci Body Sculpting, we want our clients to have the utmost confidence that we're going to take care of them throughout the CoolSculpting process. We've taken to heart the requests to learn more and most importantly, see more about the CoolSculpting procedure. So we created a video that shows you the process from initial consult to post-treatment at-home care.
About CoolSculpting at DaVinci
The first step in determining whether CoolSculpting is right for you is to call our office to schedule a consult. We'll be able to answer any questions you have over the phone before you come in, which can save time. Give us a call or send an email to [email protected] and we'll be happy to answer your questions and set up a time for a consult.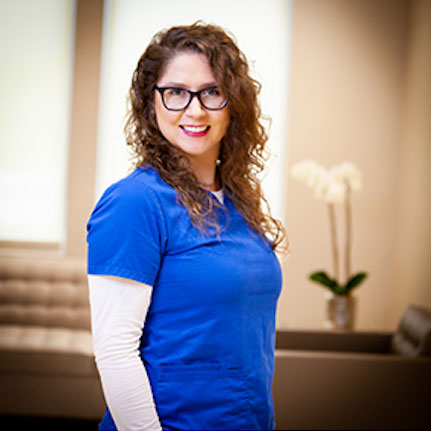 Suzanne
Sr. Certified CoolSculpting Clinician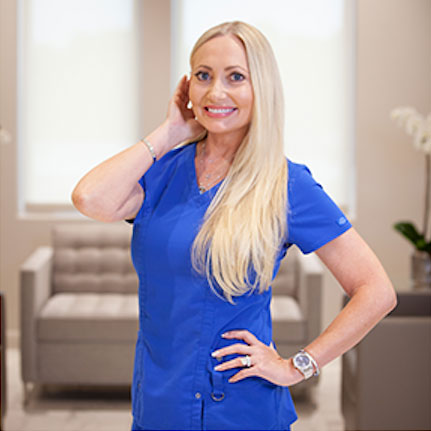 Lori
Co-Founder & Certified CoolSculpting Clinician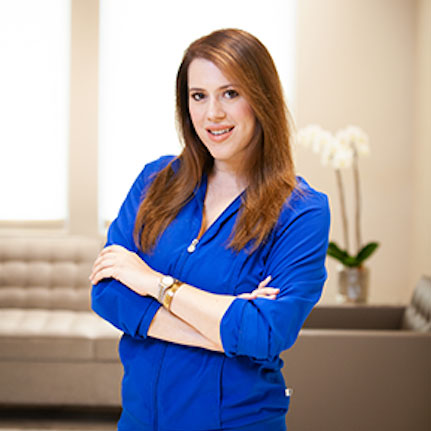 Emily
Certified CoolSculpting Clinician
Schedule A Consultation
DaVinci values its clients' privacy. All clients in our videos and photos have given their consent to use their images. DaVinci will never sell your information to a 3rd party.
Customer Reviews
I had an amazing experience at Davinci Body Sculpting. Excellent and very upscale facility. Suzanne was very knowledgeable and professional throughout the process. Just did my 3 month check and I am very very pleased with my results, a lot was noticeable at month one. I very highly recommend Davinci.

- Emmanuel
OK, everyone - here is an update on my GREAT results - It has been about 4 months since my first treatment. I began with my chin and then followed with other areas. Needless to say, I am very pleased with all the results. The procedure has kept working for me and I continue to notice positive changes in how my clothes fit and feel. I have not changed my eating or activity level habits. With my chin, it was a 'late bloomer.' At my 90 day follow-up, it still had some improvement to go.
But just one month later, and the difference can be seen not only under the chin but around the bottom portion of my cheeks. I followed Suzanne's recommendation of 'massage, massage, massage' and it worked. I simply massaged my regular body lotion into the area and it worked wonders! Here's to all of you & your results! I hope you guys are as happy as I am with not only the service, but the ladies' professionalism!

- P M
Suzanne is amazing! I had such a wonderful experience and lost 10 pounds in 3 months following my treatment. My results were phenomenal and the staff is so very welcoming, accommodating, and professional.

- Anton Balane
Wonderful service! During my consultation Lori was very professional and put me at ease. She explained everything thoroughly and definitely didn't try to oversell me- I initially wanted to cool-sculpt my stomach AND hips, but after looking at the areas she suggested I not do the hips just yet, that we should see how he tummy turned out and then reassess. A week later I went ahead with the procedure. I had two sections on my stomach done, and then two on my back (bra fat). It was so easy and painless. Literally relaxed, drank coffee and watched real housewives for a couple hours.
It's been two weeks since the procedure and call me crazy but I think I already see a difference (she told me i could start seeing results as early as 4 weeks, with most of the change happening at 16 weeks). I will update this review as the results start to really show. So far, the experience has been great. Go check it out!

- Jessica Malowitz
This place is so relaxing. You walk through the doors and think you have walked into a spa. Lori was very detailed and explained the entire process and what to expect. She even gave me a tour of the facilities. They were spotless and clean. I appreciated her honesty as I was not a candidate for the particular area that needs help. Turns out what I thought to be fat was actually extra skin! She was able to steer me in the right direction to help my issue. I really appreciated this, because a less honest person would have treated me anyway. If you are curious or have a trouble spot that needs to be taken care of, this is the best place in Houston to go.

- Amanda Pfefferkorn
View More Reviews
The
DaVinci

Promise

DaVinci Body Sculpting knows that the CoolSculpting technology with our recommended transformative treatment process will help you reach your fat reduction goals.

In fact, we believe in CoolSculpting so much that we've created the DaVinci Pormise

If you choose DaVinci Body Sculpting for CoolSculpting and at your 120-day follow-up you do not see a 20% difference and are within 4 lbs of your treatment day weight, we'll re-treat the area at no-charge to you.

We believe in you and we believe in your DaVinci Body!
Can't Make It in? Try A Virtual Consult.
You'll need a camera or mobile phone in order to upload photos of the treatment area. Note that virtual consults are intended to provide an estimated treatment plan and cost, but an in-person consult prior to treatment will still be needed to achieve your best results.
Virtual Consult