Like many other women, my life changed drastically during the pandemic quarantine. All of a sudden, my go-to confidence builder, Spanx, were not a practical solution to hiding the queso indulgence from the night before. At the same time, outdoor socially distanced activities like swimming, golf and tennis called for unforgiving, mostly white, sometimes see-through body-hugging outfits. I needed to do something proactive.
DaVinci Body Sculpting's, Certified CoolSculpting Clinicians came to my rescue both emotionally and physically. I explained to Lori and Emily about my unforgiving tennis whites, the new sense of body insecurity during the pandemic, and my desire sculpt away some of my less-favorite bulges while improving upon my self-esteem. They explained to me that CoolSculpting is an FDA cleared treatment that freezes away stubborn fat without surgery and little to no downtime. You can literally freeze away stomach fat with no surgery and no needles.
My experience at DaVinci was as much salve for my soul during a time in which I felt I couldn't make forward moving progress in my life as much as it was a true luxury spa pampering experience. The process of just walking in and talking about my concerns and getting started on a treatment plan was amazing for my emotional well-being.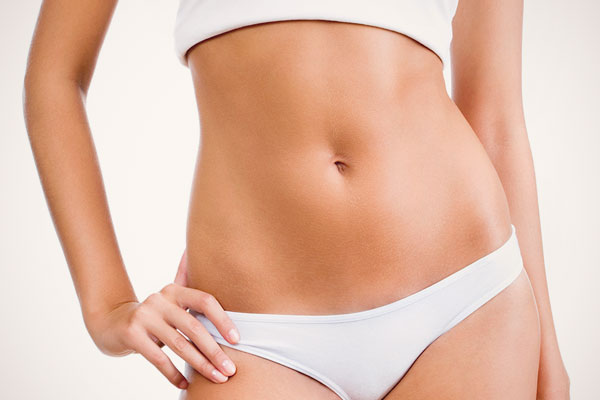 Lori and Emily explained everything that they were doing and why. I was beyond comfortable in DaVinci's gorgeous facility with cozy blankets, flat screen TV's and even champagne at 10 AM! They treated my lower and middle abdomen and waist. The procedure did not hurt at all. I did experience numbness after the procedure, but since Lori and Emily followed up with me the next day, they were able to tell me that it was a normal side effect…..after being frozen….and that it was a signal that the fat cells had been destroyed and were working their way out of my system. The numbness lasted for about 3 weeks, and I had no other noticeable side effects.
I was told it can take about 3-4 months to see my best results, so I will let y'all know what my progress is when I get there.
For now, I'm just bidding farewell to my stomach pudge and enjoying the future state of a slimmer waistline.
Of all my COVID-19 projects (vision boards, banana bread, Netflix marathon, closet clean out, etc.), CoolSculpting with DaVinci Body Sculpting ranks high because I will have results I can enjoy far beyond the pandemic.
DaVinci Body Sculpting is the only spa in Houston, TX that specializes in CoolSculpting and they guarantee that if I don't see a 20% reduction in treated area and are within 4 lbs. of your original treatment day weight, they will retreat the area at no charge. This is unheard of! Just follow their treatment plan and you're on your way to a New Year and New You!
XOXO,
Pandemic-Induced Body Blues